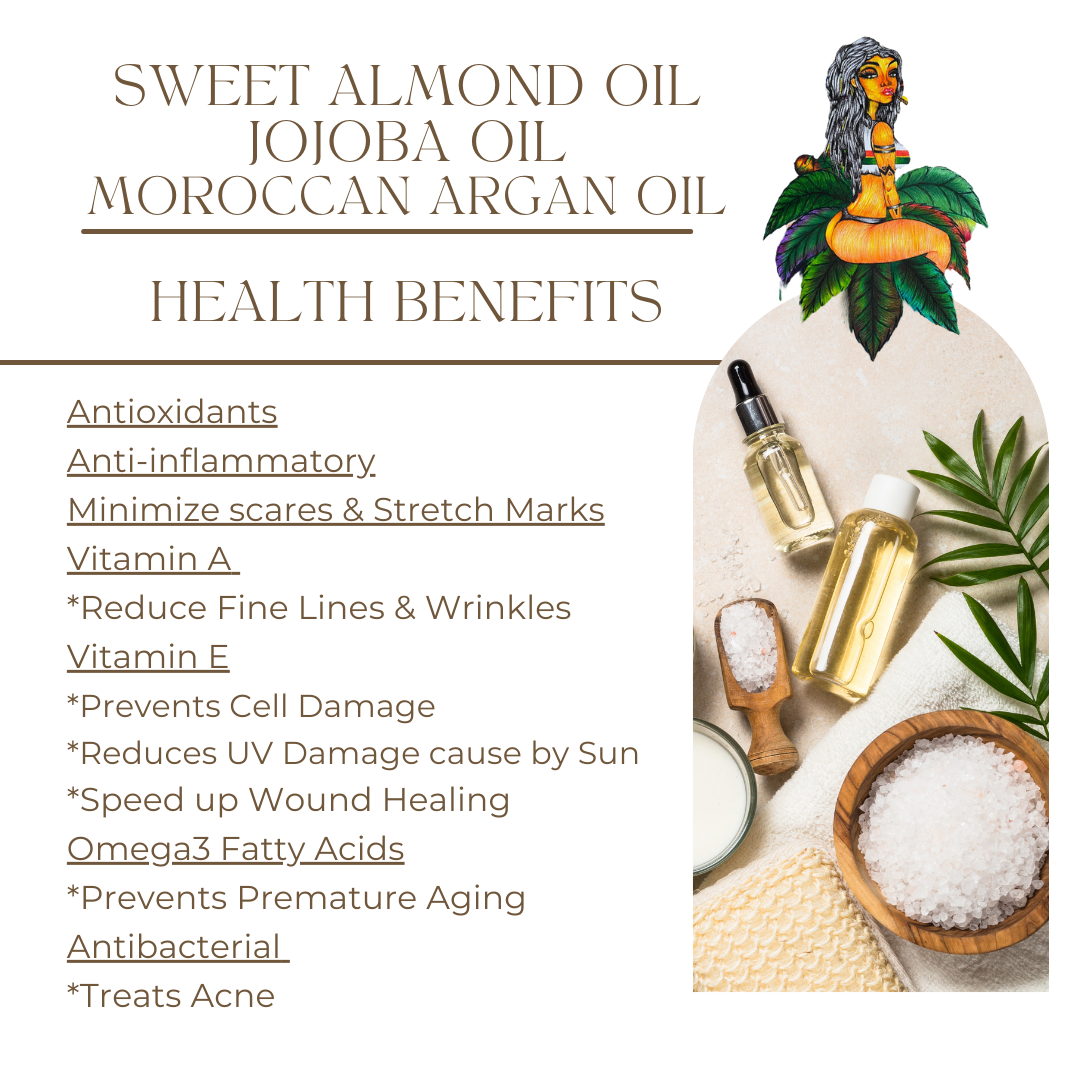 What are Carrier Oils?
Carrier oils serve as a medium to dilute the Full Spectrum CBD and essential oils to help "carry" them into your skin.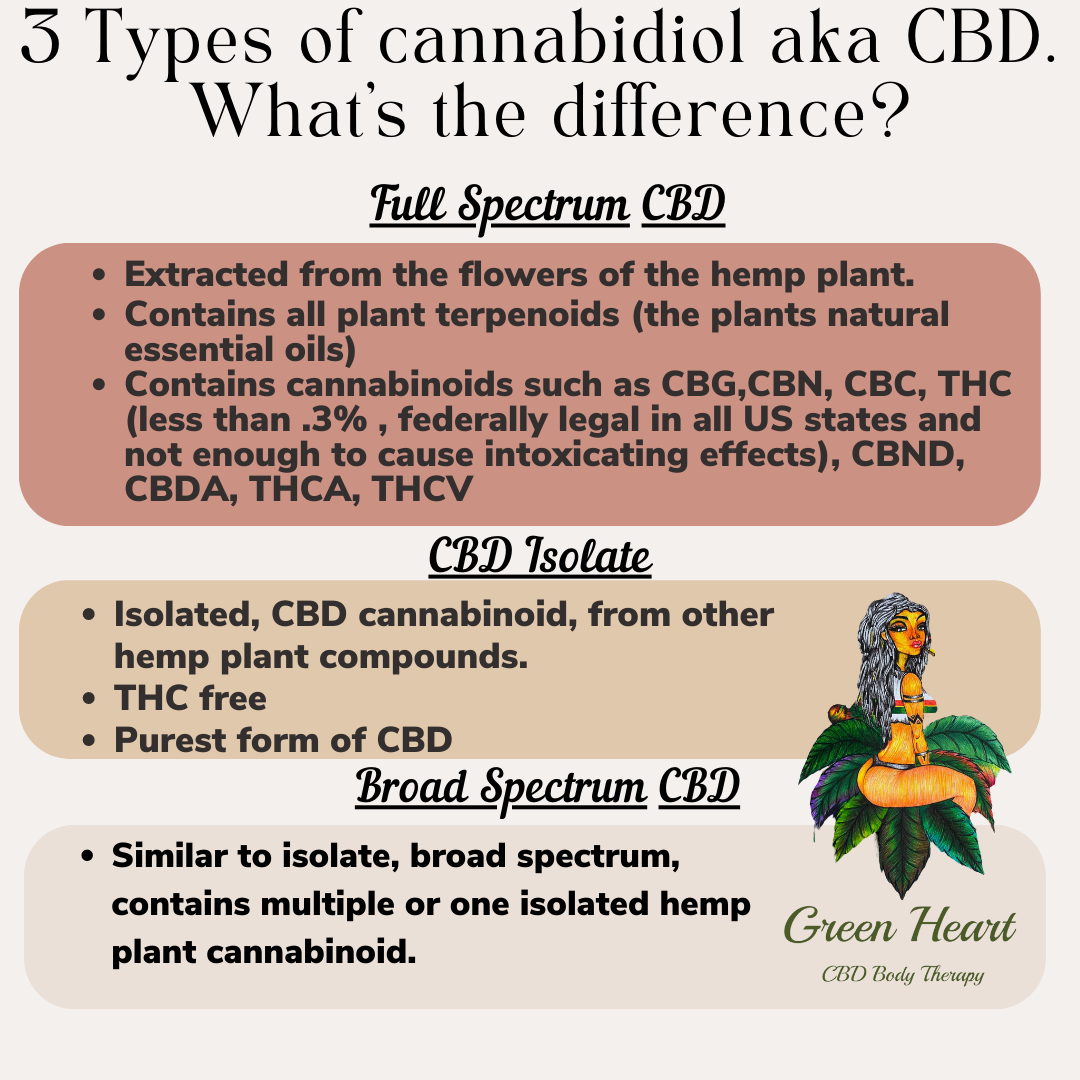 3 Types of CBD
Full Spectrum CBD- All Cannabidiols
CBD Isolate- Pure CBD
Broad Spectrum CBD- One or Multiple cannabinoid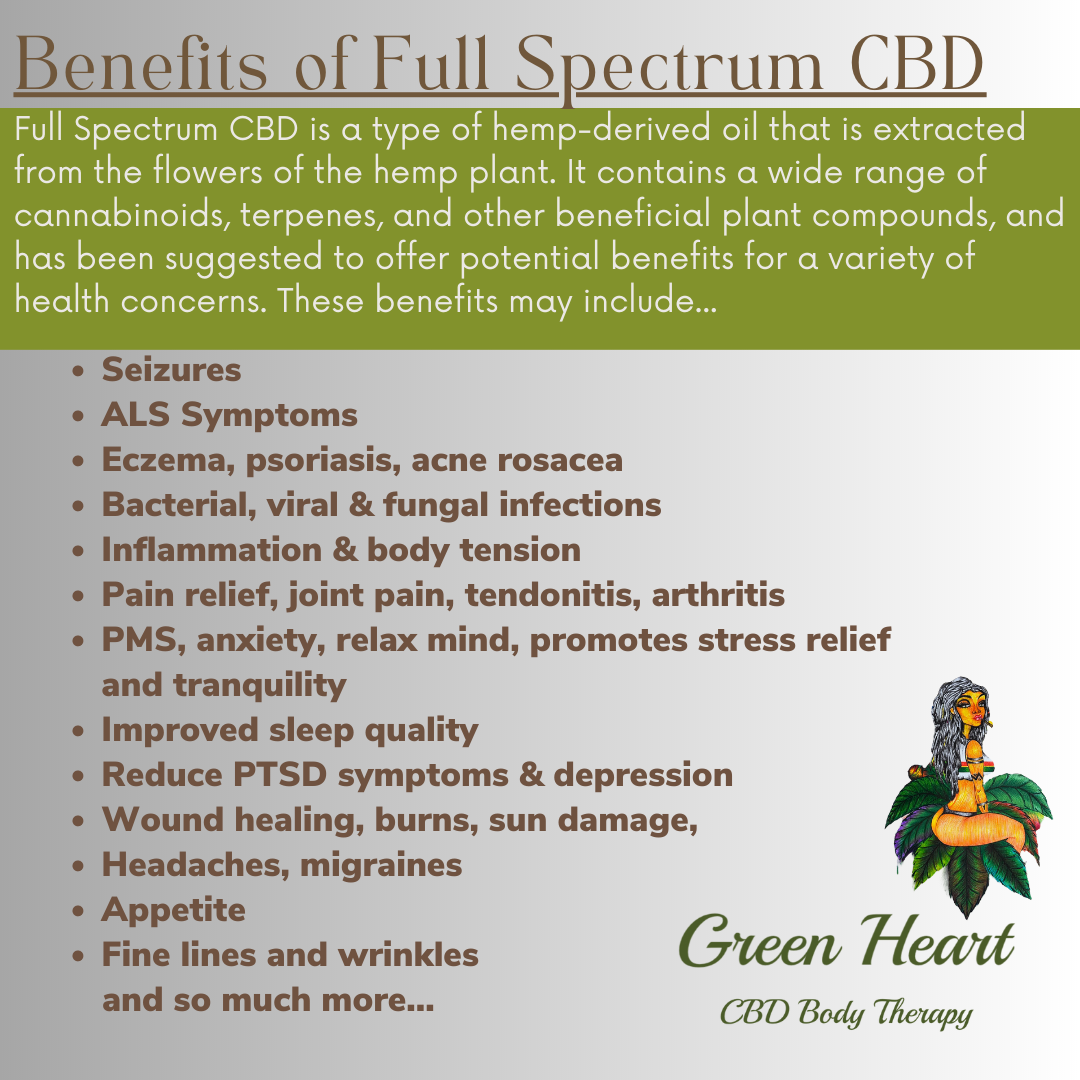 Benefits of Full Spectrum CBD
Regulates mood, digestion, neurological disorders, pain, and sleep.
An in depth reading is currently under construction!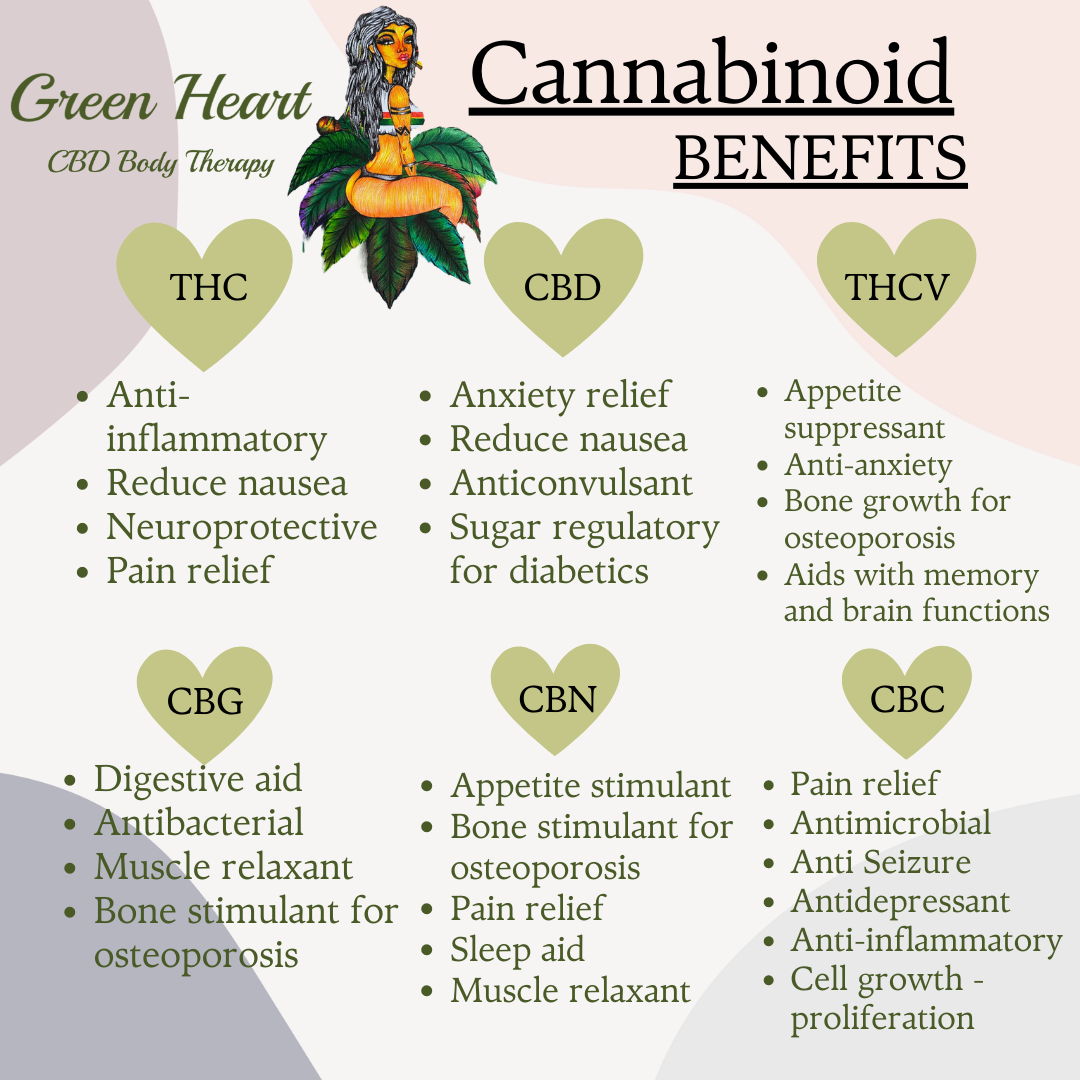 Cannabinoids
THC - Tetrahydrocannabinol
CBD - Cannabidiol
THCV - Tetrahydrocannabivarin
CBG - Cannabigerol
CBN - Cannabinol
CBC - Cannabichromene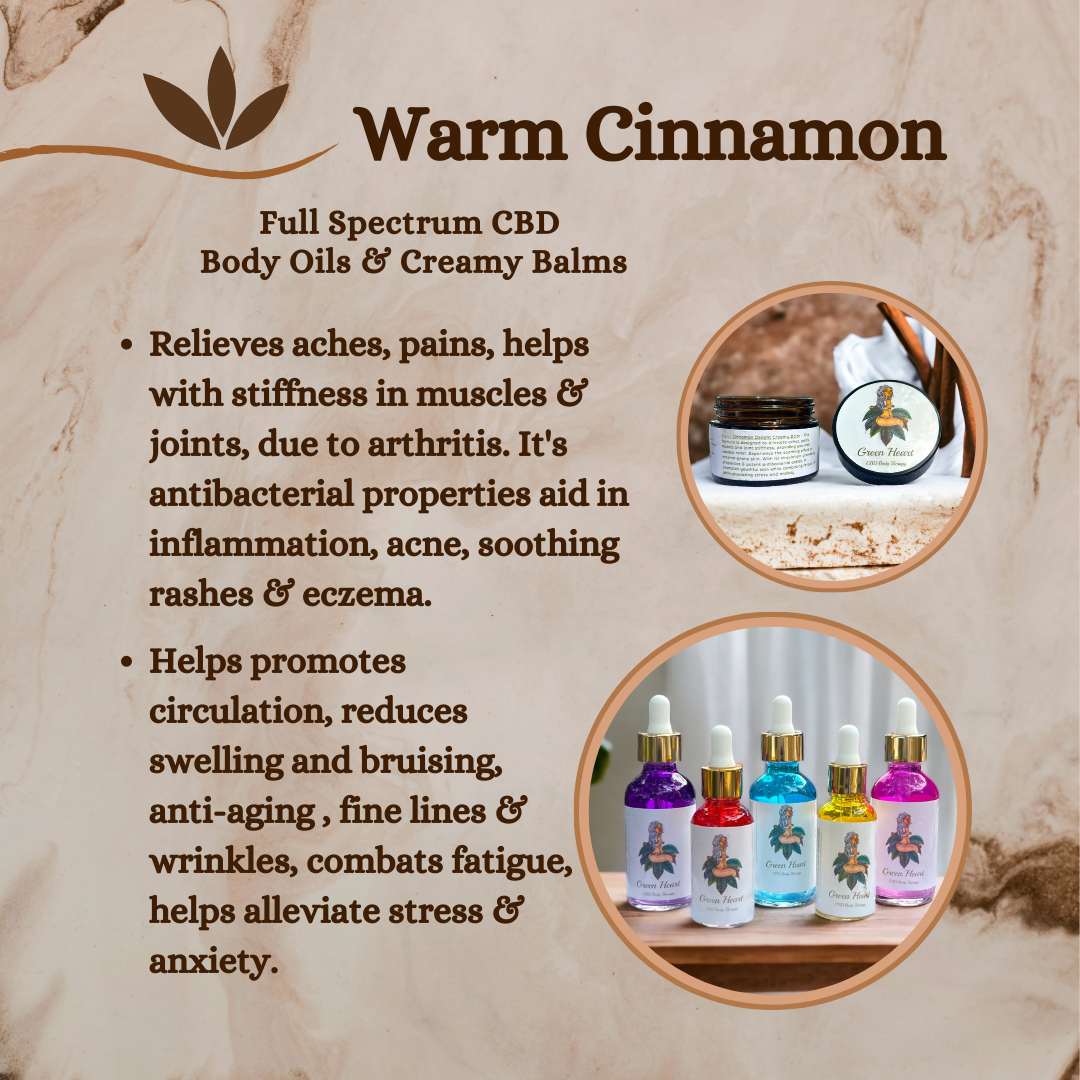 Warm Cinnamon
Fun Fact:
Cinnamon essential oils promotes balance in blood sugar levels which aid sugar cravings and weight loss.
That just scratches the surface of so many more benefits.
Shop Now // Body Oil
Warm Cinnamon
Did you know that cinnamon essential oil blend helps fight fatigue which is why we recommend this product for day time use.
Shop Now // Creamy Balm